Posted by:
Category:

Turkey
Galatasaray Sk
Galatasaray is a football club based in Istanbul, Turkey. The club colors of Galatasaray are yellow and red which also comes back to their home shirt.
Galatasaray is also one of the most famous Turkish football clubs in the Netherlands. Galatasaray has played many well-known Dutch footballers. The most famous Dutch footballers who have played here are: Frank de Boer, Wesley Sneijder and Nigel de Jong. Nowadays there are also a number of well-known footballers at Galatasaray the most famous footballers of the moment are: Selcuk Inan, Ryan Babel and Radamel Falcao. Because Galatasaray has attracted these players it is very advisable to visit a competition. Galatasaray plays in the atmospheric Türk Telekom Stadium which is known for its atmosphere actions.
Fenerbahce Sk
Fenerbahce Sk is a football club based in Istanbul, Turkey. The colours in which Fener plays is yellow and navy blue.
Fenerbahce is a very popular club among Dutch Turks. Furthermore, Fenerbahce Sk is seen by the world as one of the largest and most popular clubs in Turkey. For instance, Fener has won most international prizes nationally. FENERBAHCE has also taken an international prize as the first Turkish club. In history, Fener has also had a number of world stars in the selection. The best-known players who played at Fener are: Roberto Carlos, Nani and Nicolas Anelka. Nowadays Fenerbahce is also very active on the football front. Therefore, it is definitely worth to visit a competition and taste the fantastic atmosphere that is only to be experienced at Fener according to Visum4me.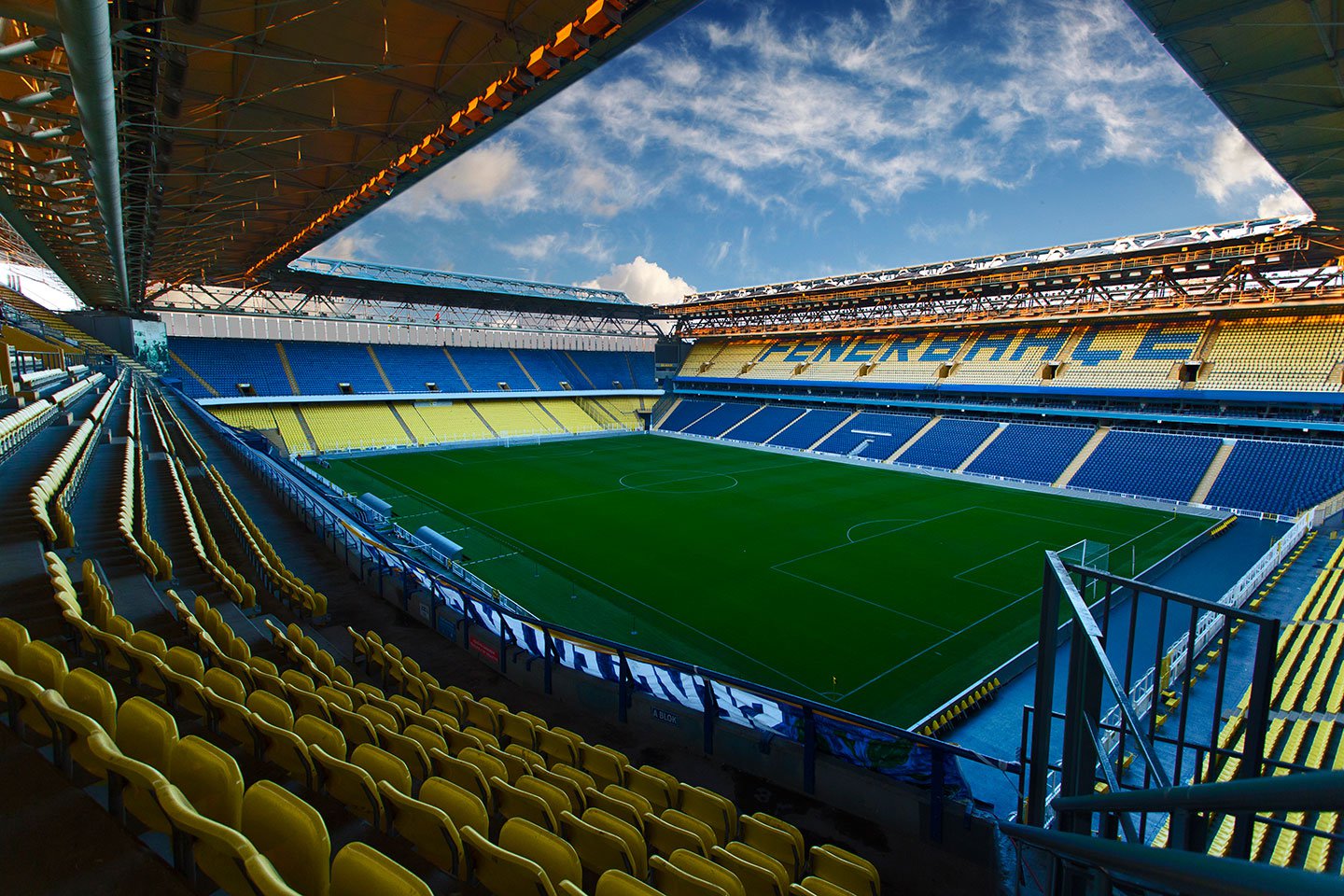 Besiktas Jk
Besiktas Jk is a football club based in Istanbul, Turkey. The club colours are black and white.
Besiktas is named after the district Besik Tas which means cradle stone. Since its inception, the club has been playing continuously at the highest level and is working in the Vodafone Park. The nickname of Besiktas is Kartallar which means black eagles. Furthermore, Besiktas is the last club to have saved it to the eighth final in the Champions League. Besiktas knew a lot of famous footballers by the time some of these are: Pepe, Guti and Tosun. Today's selection does not include such players as they used to be, but the stadium is definitely worth a visit.
Alanyaspor
Alanyaspor is a football club based in Alanya. The club colours of Alanyaspor are green and orange.
Alanyaspor is a football club on the rise so they are at the time of writing even 1st in the Turkish Super Lig. The club only plays since 2016 at the highest level in Turkey and therefore has no rich club history. There are some well-known players who have been active at this club such as: Ba. Because Alanyaspor has only been present for several years at the highest level of Turkey, they have not yet had Sun extended Stadium as the 3 giants above. Also, you won't find many international supporters at this club. It is therefore important to know some Turkish phrases and words when visiting this club.
Trabzonspor:
Trabzonspor is the largest football club outside of Istanbul. This club is located in the Turkish town of Trabzon and plays in red and blue.
Trabzonspor is as described the largest football club from Istanbul. This club has also won the male and female competition as the only Turkish club. Trabzonspor has also moved from 2017 to their new stadium, the medical Park Arena. This club also has a number of stars from the past, such as: Malouda, Yilmaz and friend. Because this club is only going to play in this stadium, this stadium is also very modern and equipped with a number of modern gadgets. This is how this stadium receives 5 stars from the Uefa Stadium classification. This is very high and therefore it is also definitely a must to visit this stadium.
However, you can use a visa to visit these beautiful football stadiums:)
This post is also available in:
Nederlands (Dutch)
Türkçe (Turkish)
Deutsch (German)
Français (French)
Magyar (Hungarian)
Italiano (Italian)
Español (Spanish)